Bridge to Brisbane boosting our healthy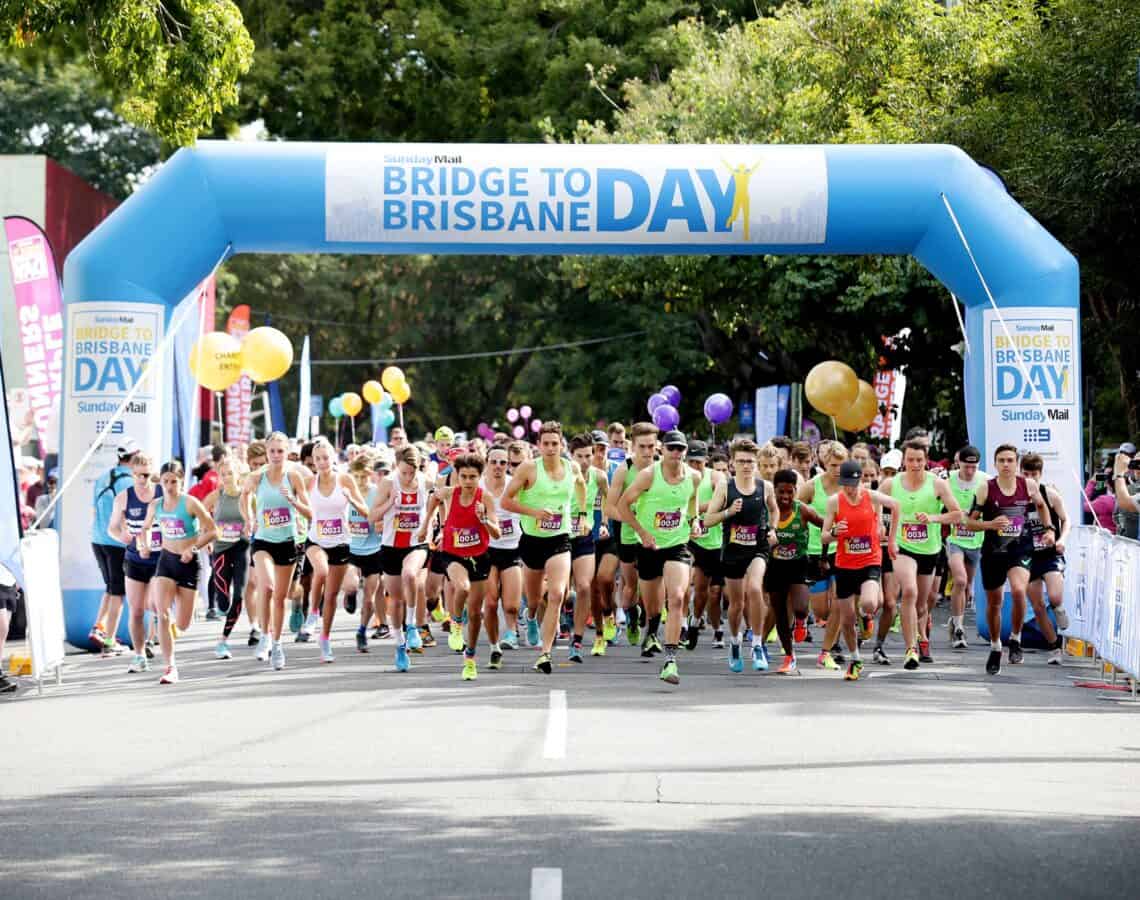 We are delighted to announce our partnership with the Bridge to Brisbane as a sponsor of this iconic event which encourages us all to boost our healthy.
The annual fun run offers those in South East Queensland a choice of 10-kilometre or 4.5 kilometre courses, and for this year's 25th anniversary of the race, it's giving the 10 kilometre course participants the thrill of heading over the Gateway Bridge.
Health and Wellbeing Queensland Communications and Engagement Manager, Clare Murray said as part of our work to encourage Queenslanders to move more, sponsorship of an event like this delivers many benefits.
"Government is increasingly a trusted source of health information so we want to reach out to Queenslanders and highlight all the benefits that come from exercise. An event like the Bridge to Brisbane provides us such a big opportunity to connect with Queenslanders, both in advance of and during the event," Ms Murray said.
"For some it may be about the social activity, but for many it provides motivation to get out there and exercise or train with frequency to improve their fitness levels."
"Social activity and improving our fitness levels through participating with others has many health and mental wellbeing benefits."
For Health and Wellbeing Queensland—an agency charged with making healthy happen for Queensland, the Bridge to Brisbane sponsorship also provides an opportunity to introduce our work and healthy lifestyle programs to more Queenslanders.
"You don't need to be an elite athlete to participate, it's more about giving it a go. The excitement, sense of achievement and community spirit generated at events like this cannot be underestimated as a tonic for our wellbeing," Ms Murray said.
With the Bridge to Brisbane scheduled for Sunday 29 August, we encourage you to get your registration in and lace up your joggers!
Learn more about the Bridge to Brisbane.