Boosting Bundaberg Through New Alliance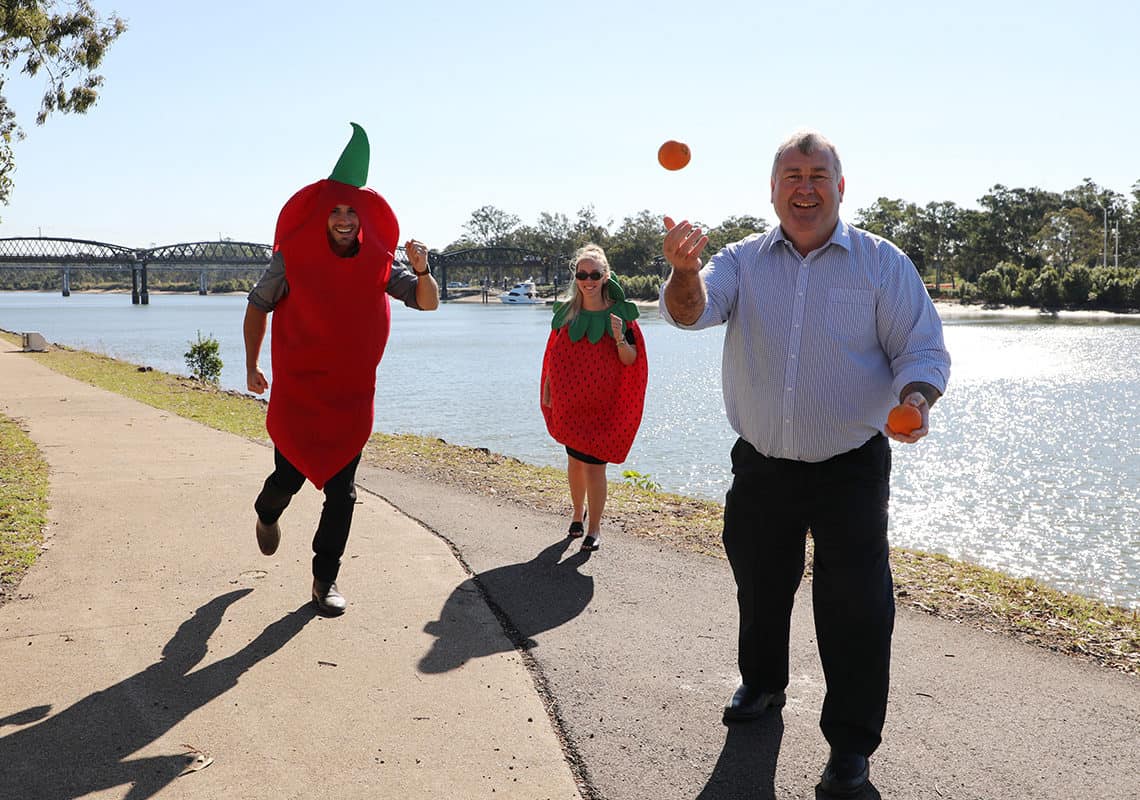 Health and Wellbeing Queensland is proud to be a lead organisation in the establishment of the new Building a Healthy Bundaberg Alliance, alongside the Bundaberg Regional Council and the Queensland Government (Department of Housing, Homelessness and Sport), in partnership with several other peak health bodies, local community groups and research organisations.
Health and Wellbeing Queensland is committed to listening to the needs of communities and working with them to build local capacity to develop, expand and lead their own health and wellbeing efforts.
Focusing on innovative ways to educate, support and encourage the regional community to place a greater emphasis on health, the Alliance aims to work collaboratively to improve the health and wellbeing of the region and support the Bundaberg's Regional Council's goal to reduce the region's obesity rate to below the national average by the year 2030.
Health and Wellbeing's Chief Executive Dr Robyn Littlewood is excited to be working with the Bundaberg Region, chosen as one of three priority communities in the state to explore and trial new approaches to supporting locally led health and wellbeing efforts.
"Two in three Queensland adults and one and four children is overweight or obese. The Bundaberg region is not alone in facing these challenges – worldwide obesity has nearly tripled since 1975 and continues to rise. Prevention is key because it works".
"We need to look after each other. We need to make it easier to make healthier choices, and for people to put their health first – empower them to want to do this. We want people to live better lives," Dr Littlewood said.
Bundaberg Mayor Jack Dempsey said the Alliance recognised that more needed to be done to improve health and wellbeing outcomes across the region through collaborative programs.
This week, members of the alliance joined Bundaberg Mayor Jack Dempsey in supporting Queensland Walk Week celebrations, encouraging locals to register and share their photos, audio and videos of walking in the wonderful Bundaberg region. The video can be viewed here https://www.youtube.com/watch?v=gavDTCf8GQM
Alliance members include:
Bundaberg Regional Council
Queensland Government (Department of Housing, Homelessness and Sport)
Education Queensland
CQUniversity
10,000 Steps
Central Queensland, Wide Bay, Sunshine Coast Primary Health Network
Diabetes Queensland
Heart Foundation
Wide Bay Hospital and Health Services
Bundaberg Health Promotions Ltd
My Health for Life
YMCA Bundaberg
Queensland Country Women's Association
Raw Awakening Community Sports
Bundaberg Yoga Festival