Are you getting enough or overdoing it? A guide to movement at every age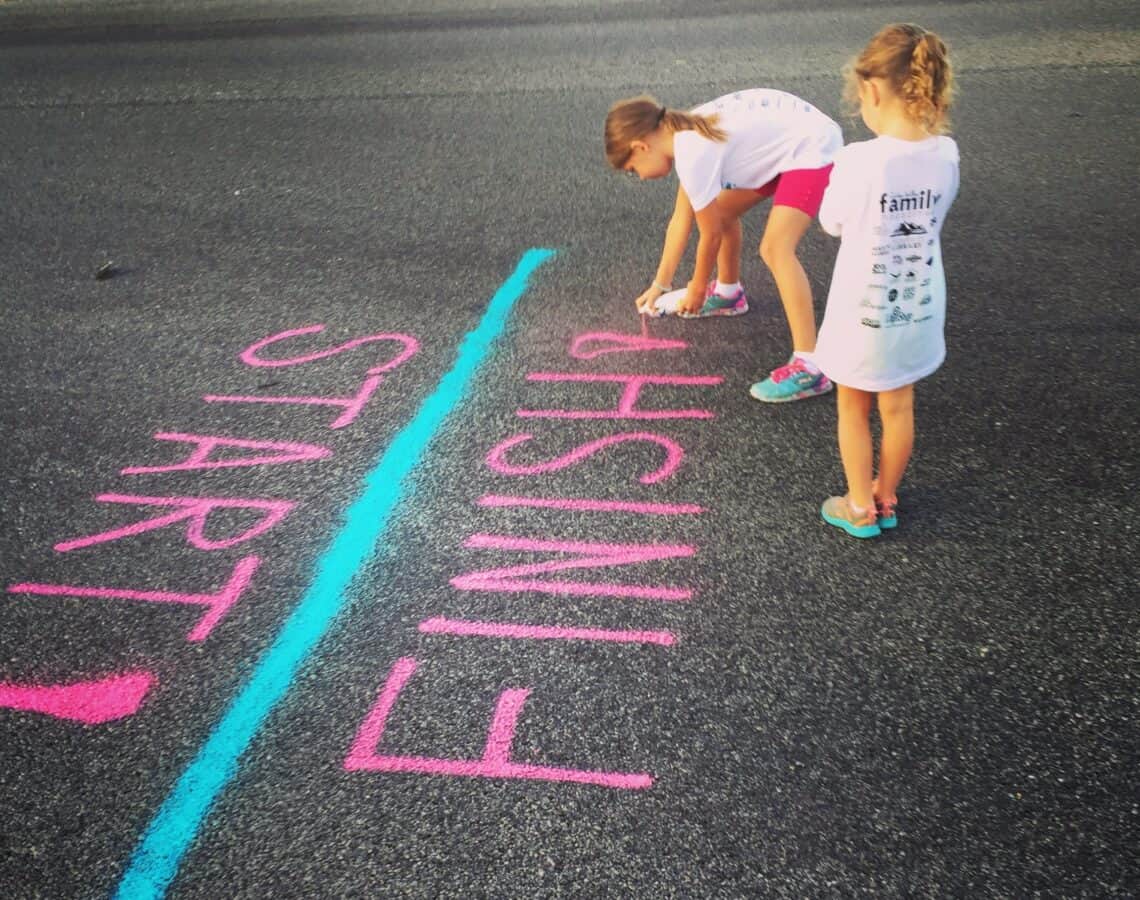 In the lead up to this year's Gold Coast Marathon, many people might be wondering how much exercise their body can handle while training. The answer is different depending on your age, and this goes for everyday movement too.
Health and Wellbeing Queensland's Chief Executive, Dr Robyn Littlewood believes that while Queenslanders are great movers, we can all be a little more aware of what kind of exercise our bodies need at different ages, especially when preparing for an activity you may not have done before, such as a marathon or half marathon.
"Whether we're taking care of our own bodies, our children's bodies or looking out for our friends and family, Queenslanders should know we need different amounts and types of exercise and intensity, depending on our age," said Dr Littlewood.
So how much should we be moving? Here's the cheat sheet, thanks to the Australian Government Department of Health.
Supporting the pre-teen and teen titans
Children and young people aged from five to 17 years should maintain moderate to vigorous activity for sixty minutes a day. This can be achieved through a number of enjoyable activities including incidental exercise, general play and organised sport.
Incidental exercise such as walking to-and-from school can count, as well as a good old fashioned game of chasey or riding bikes in a safe environment.
Cardio activity can be achieved through organised sport like football, netball, dancing and swimming.
Muscle strengthening exercises, can be achieved through climbing, weight lifting, yoga and body-weight exercises.
Bone strengthening exercises can be achieved through gymnastics, star-jumps and jumping rope activities.
At least three days a week, focus should be given to activities (listed above) that strengthen muscle and bone.
This age group needs eight to 11 hours of uninterrupted sleep.
Elevating adult activity
Adults aged from 18 to 64 are advised to be active most days and aim for two and a half to five hours of moderate intensity physical activity each week.
Just like children, adults should aim for a combination of cardio, muscle and bone strengthening activities each week.
Aim for up to two and a half hours each week of vigorous physical activity like jogging, cycling or organised sport.
Moderate activity levels can be achieved with a brisk walk, a round of golf, mowing the lawn, washing the car, gardening or even housework!
Muscle- and bone-strengthening exercises such as lifting weights, yoga or Pilates should feature at least two days each week.
Aim for 7 to 9 hours of sleep each night, with a good regular bed time and wake up.
Keeping active is for all ages!
For adults over 65 it is recommended you get at least 30 minutes of moderate physical activity every day (or two and a half hours each week).
Older adults should aim for a combination of cardio, muscle and bone strengthening activities each week.
Aim for at least two days a week of muscle strengthening exercises and a focus on activities that improve balance such as dancing and standing on one foot.
Incidental exercise such as taking the stairs, carrying shopping bags, gardening and housework can count
To increase cardio activity, try brisk walking, swimming, aqua aerobics, golf, or a low-impact sport like walking football (yes, it's a thing!)
Include muscle- and bone-strengthening exercises such as lifting weights, yoga or Pilates.
Aim for 7 to 8 hours of sleep each night, with a regular
In closing
Keeping our bodies fit and healthy at every age is incredibly valuable for our mental and physical wellbeing. So Queenslanders, no matter your age, ability, or fitness level, get out there and get moving!
As important as moving more is resting well. Read our blogs:
• Walking is a super-powered exercise activity, here's why
• Motivation versus routine: which is more effective for moving more?
• 11 ways to get exercise into your day
• The Power of Zzzzs: why sleep is a valuable part of children's wellbeing
• Children's bedtime matters for healthy weight
• Is sleep THAT important?
See the Australian Government, Department of Health Physical Activity guidelines for all ages.