ActiveKIT invests in ballet for people living with arthritis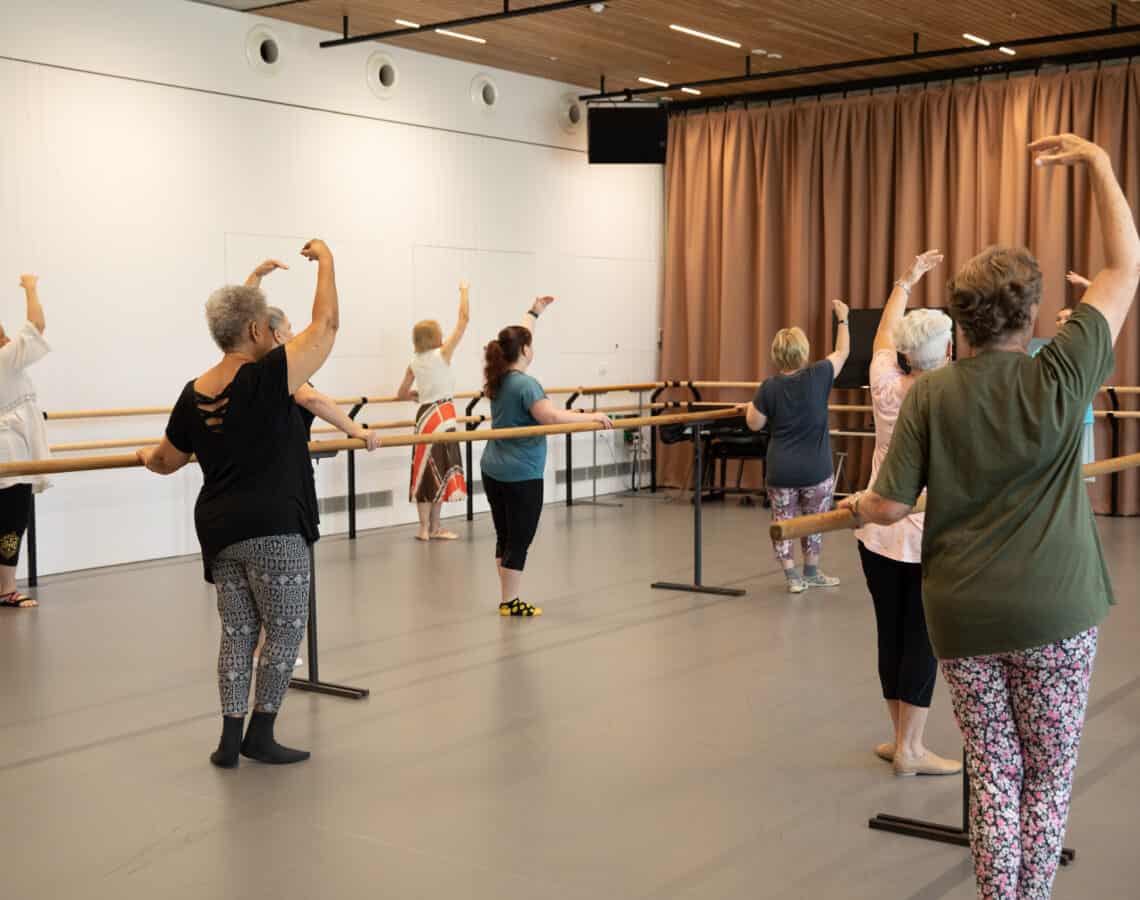 Queenslanders of all abilities are now benefiting from the growth of a thriving active industry through ActiveKIT, proudly delivered by the Queensland Government through Health and Wellbeing Queensland (HWQld) and the Department of Tourism, Innovation and Sport.
Already ActiveKIT has delivered more than $6.4 million for inclusive physical activity since 2020, and this is proving beneficial for people living with a disability or long-term medical conditions.
Of those recent initiatives, Arthritis Queensland has partnered with Queensland Ballet to deliver Dance Moves, a virtual group dance program for people living with arthritis.
While performing a pirouette, practicing a pile or trying a tendu may not sound like traditional prescriptions for Queenslanders living with arthritis, Dance Moves offers tailored choreography for participants to reclaim their strength and ease joint discomfort and muscle tension.
Since February, Dance Moves has been bringing participants together for the 12-week online program to learn how to improve strength and flexibility from Queensland Ballet instructors.
HWQld CEO, Dr Robyn Littlewood, said Dance Moves showcases how ActiveKIT is helping more Queenslanders to get active while also building a resilient active industry.
"We already know that Queenslanders love being physically active," Dr Littlewood said. 
"Through ActiveKIT we are exploring even more ways for Queenslanders to participate in physical activity and Dance Moves is an example of the tailored initiatives now emerging.  
"It is vital that we adapt to the changing needs for physical activity of Queenslanders, and by working with the Department of Tourism, Innovation and Sport to deliver ActiveKIT we are opening up opportunities from traditional sport through to flexible and social activities." 
HWQld is delighted to support ActiveKIT (Knowledge, Innovation and Technology) to tap into Queensland's innovation ecosystem to deliver tailored physical activity.
In Round 1 of ActiveKIT, $4.1 million was provided to deliver 39 solutions, including a program to improve the physical and mental health of seniors in Noosa and an exercise program for cancer survivors in Warwick.
In Round 2 of ActiveKIT, $2.37 million was provided to deliver 25 initiatives, including the installation of an anti-gravity treadmill for people living with a disability in Toowoomba, a play program for all ages and abilities at Ipswich and technology to support the statewide delivery of Tai Chi for people living with a disability.
"That ActiveKIT also funds initiatives designed to increase the physical activity of Queenslanders living with a disability or chronic health conditions certainly aligns with our vision that every Queenslander achieves and sustains a healthier weight by moving more," Dr Littlewood said. 
Find out more about ActiveKIT.