Matt Golinski's Roast Chicken, Pumpkin and Macadamia Salad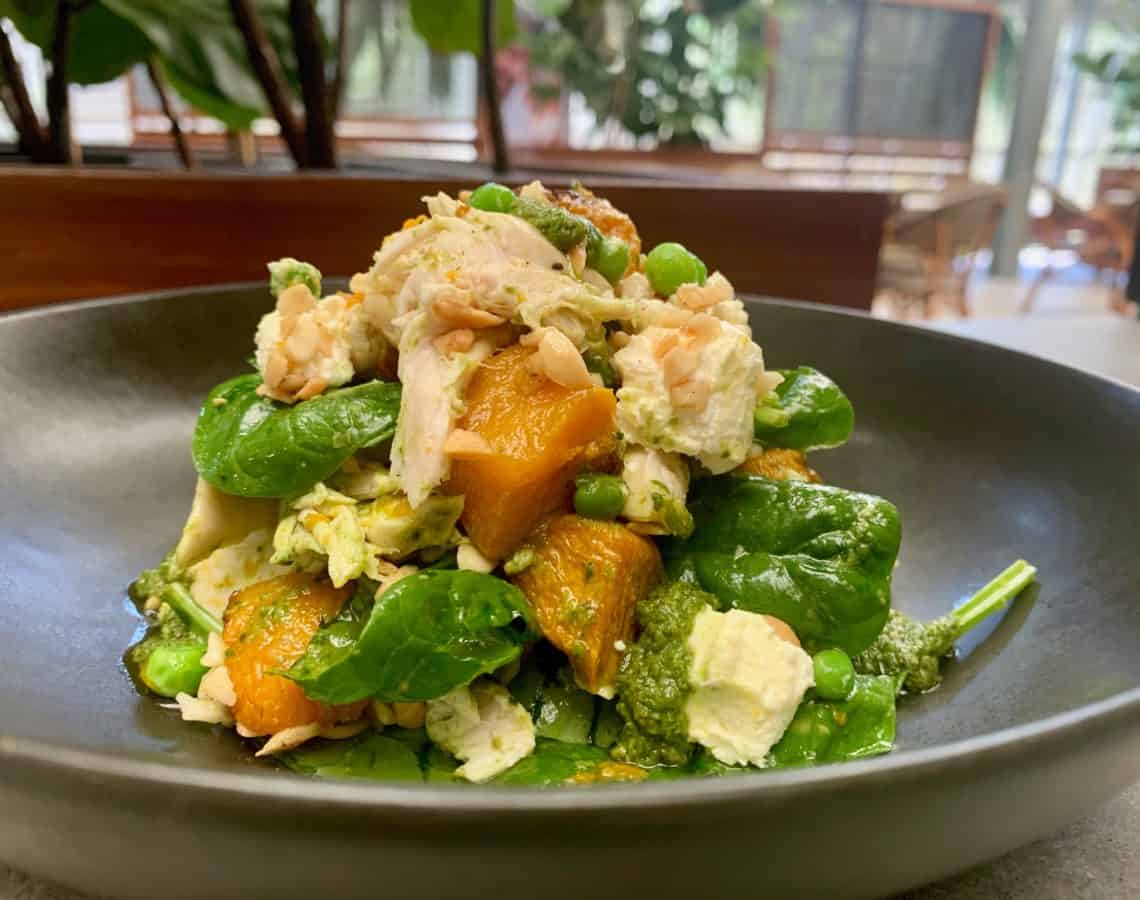 4 servings
4 serves of veggies
Ingredients:
400gm roast chicken, shredded
750gm pumpkin, peeled and diced
1 small head broccoli, broken into florets
1 tbs olive oil
1 cup frozen peas, defrosted
100gm baby spinach leaves
1/3 cup pesto
Juice of 1/2 a lemon
75gm fetta, crumbled
50gm macadamia nuts, lightly roasted
Salt and pepper
Method:
On separate trays lined with baking paper, first toss the pumpkin with olive oil, season with salt and pepper and spread out. Repeat for the broccoli.
Roast the broccoli for 15 minutes at 200°C and the pumpkin for 25 – 30 minutes.
Allow to cool to room temperature.
Mix together the chicken, pumpkin, broccoli, peas, and spinach, and toss through the pesto and lemon juice.
Transfer the salad to a serving bowl, crumble over the fetta and sprinkle with the roasted macadamias.
Consider serving with a sprinkle of pomegranate for a Christmas colour twist.
Nutritional Information
2413kJ energy, 35.8g fat (8.2g Sat fat) and 41g protein per serve.
Recipe created by Matt Golinski, Health and Wellbeing Queensland Ambassador.