Steamed Barramundi, Broccolini and Wombok with Brown Rice and Oyster Sauce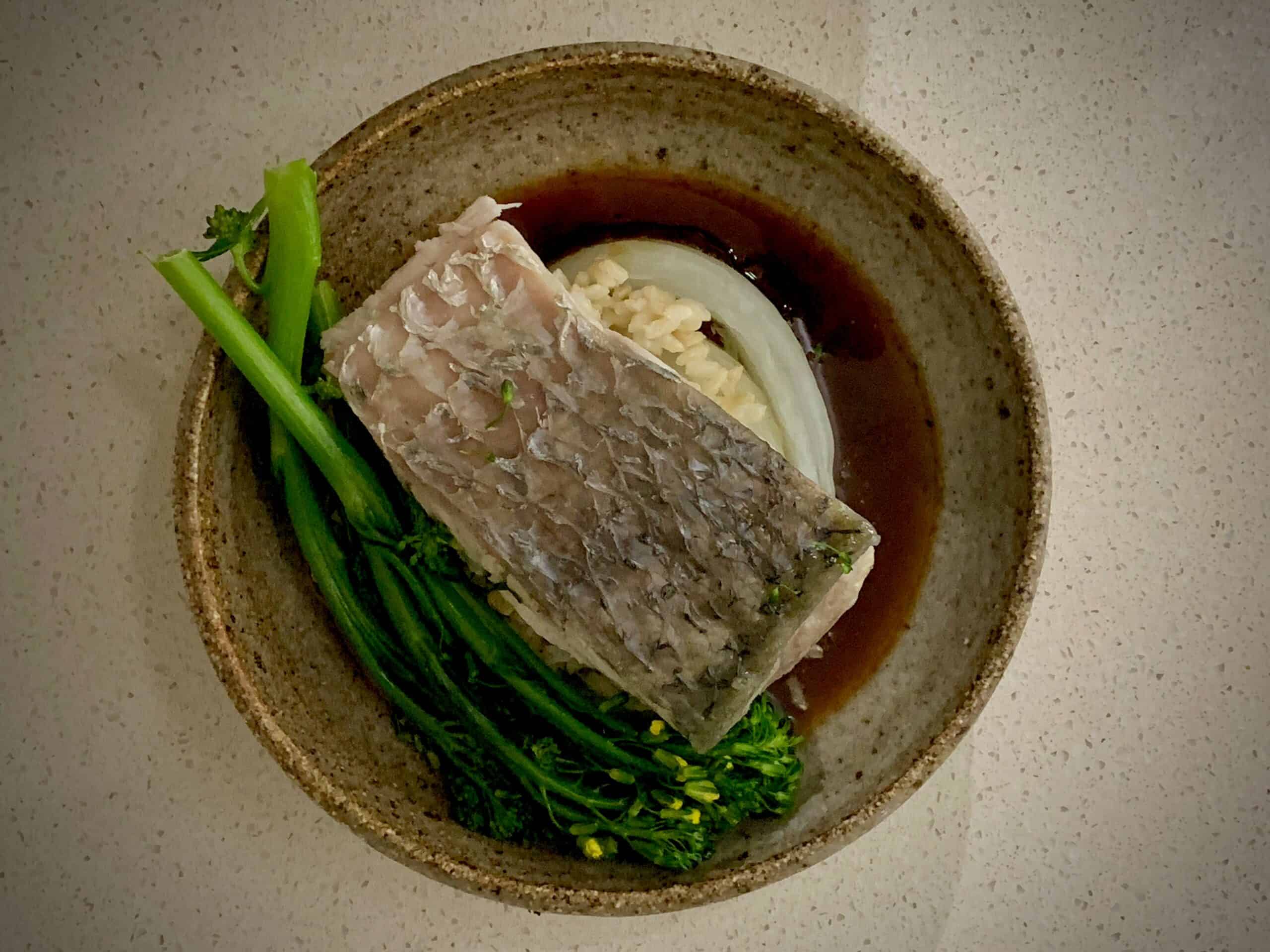 Matt Golinski puts five ingredients together in harmony with this easy to prepare, elegant and nutritious dish.
4
Serves
0
Serves of Fruit
(Per Serve)
1
Serves of Vegetables
(Per Serve)
INGREDIENTS:
4 x 150gm skin-on fillets barramundi
150gm brown rice
600gm wombok (about ¼ of a wombok), cut into 4 wedges
1 bunch broccolini
80gm oyster sauce
METHOD:
In a small saucepan, bring the rice and water to the boil, stir, cover and cook over a low heat for 15 - 20 minutes.
Place the barramundi fillets skin side up on a piece of baking paper and lower gently into a steamer basket. Add the wombok wedges, cover and steam for 5 minutes.
Add the broccolini to the steamer and steam for another 3 minutes.
Divide the wombok wedges between four plates and twist them into a 'nest', then place a heaped spoonful of rice in the centre of each.
Lift the barramundi out of the steamer on the paper and carefully transfer onto the rice. Divide the broccolini between the four plates.
Stir 50ml (or just under ¼ cup) of the steamer water (or plain boiling water) into the oyster sauce to dilute it and pour over and around the fish.
RECIPE NOTES:
Wombok is Chinese cabbage, and if not available, can be substituted with Asian leafy greens, kale or green cabbage.
If Barramundi is not available, substitute it with another firm-fleshed white fish.
If looking to make this dish gluten free, check your oyster sauce label carefully.
ACKNOWLEDGEMENT:
Created by Matt Golinski, celebrity chef and Health and Wellbeing Queensland's healthy food ambassador.