Hommus 'Echidna'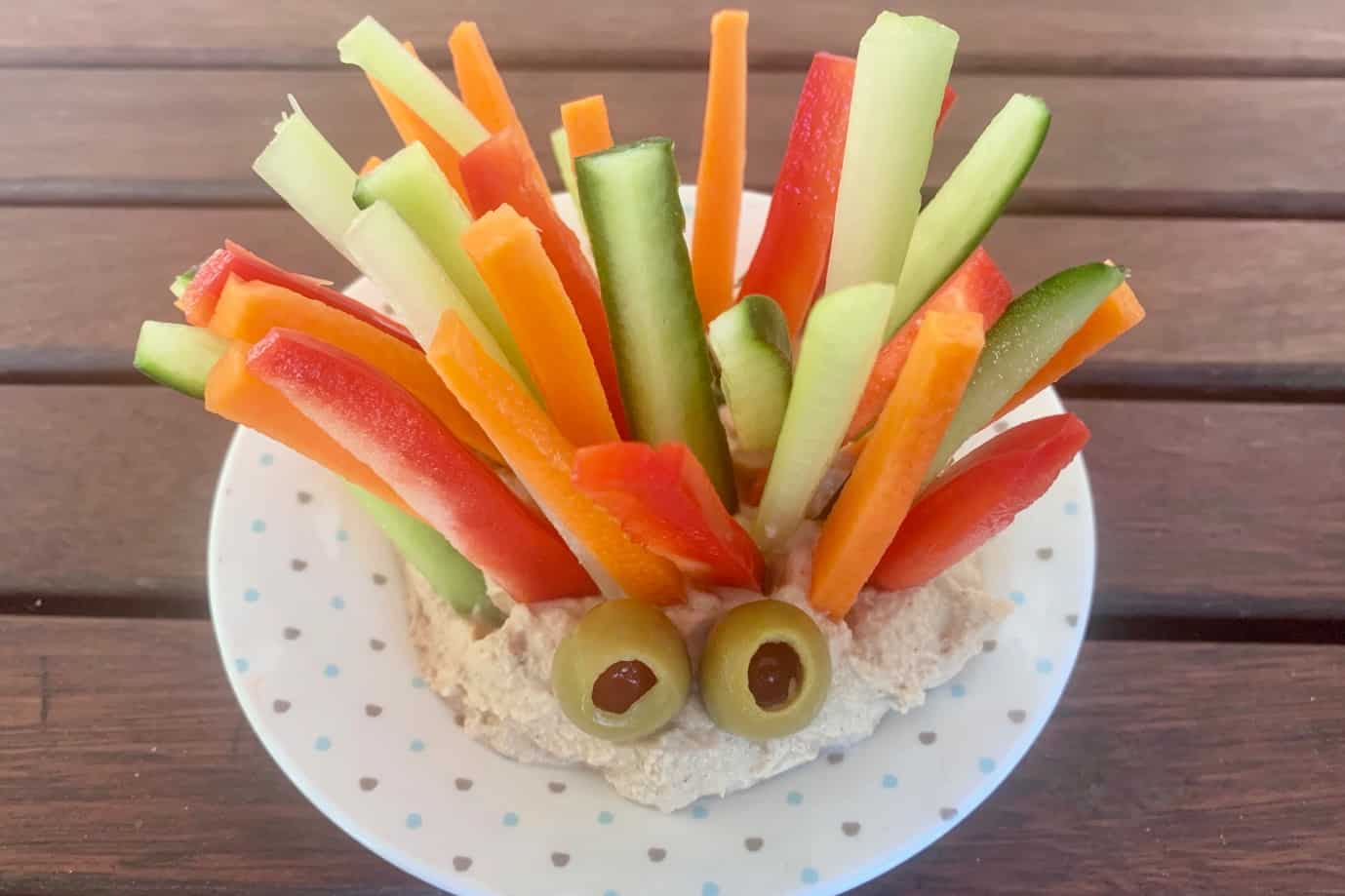 Created for the Healthy Kids Menu program for food venues, this is a simple, fun way to present hommus with vegetable sticks. Kept fairly plain, it will appeal to most kids. Consider halving the recipe ingredients for a smaller batch.
15
Serves
0
Serves of Fruit
(Per Serve)
1
Serves of Vegetables
(Per Serve)
INGREDIENTS:
2 x 400gm tin chickpeas, drained and rinsed
150gm tahini
80ml lemon juice
120ml cold water
1 tsp paprika
1 tsp salt
2 medium carrots, cut into 3mm sticks
2 sticks celery, cut into 3mm sticks
1 continental cucumber, seeds removed, cut into 3mm sticks
1 red capsicum, cut into 3mm sticks
20 stuffed olives
METHOD:
Blend chickpeas, tahini, lemon juice, water, paprika and salt in a food processor until smooth. Refrigerate until cold.
Spoon about 80gm of hommus into a large ramekin and poke the vegetable sticks in to create the echidna's 'spikes'. Use 2 stuffed olives per serve as eyes!
RECIPE NOTES:
Look for low or no salt tinned chickpeas to limit sodium levels.
ACKNOWLEDGEMENT:
Created by Matt Golinski, celebrity chef and Health and Wellbeing Queensland's healthy food ambassador.