Coleslaw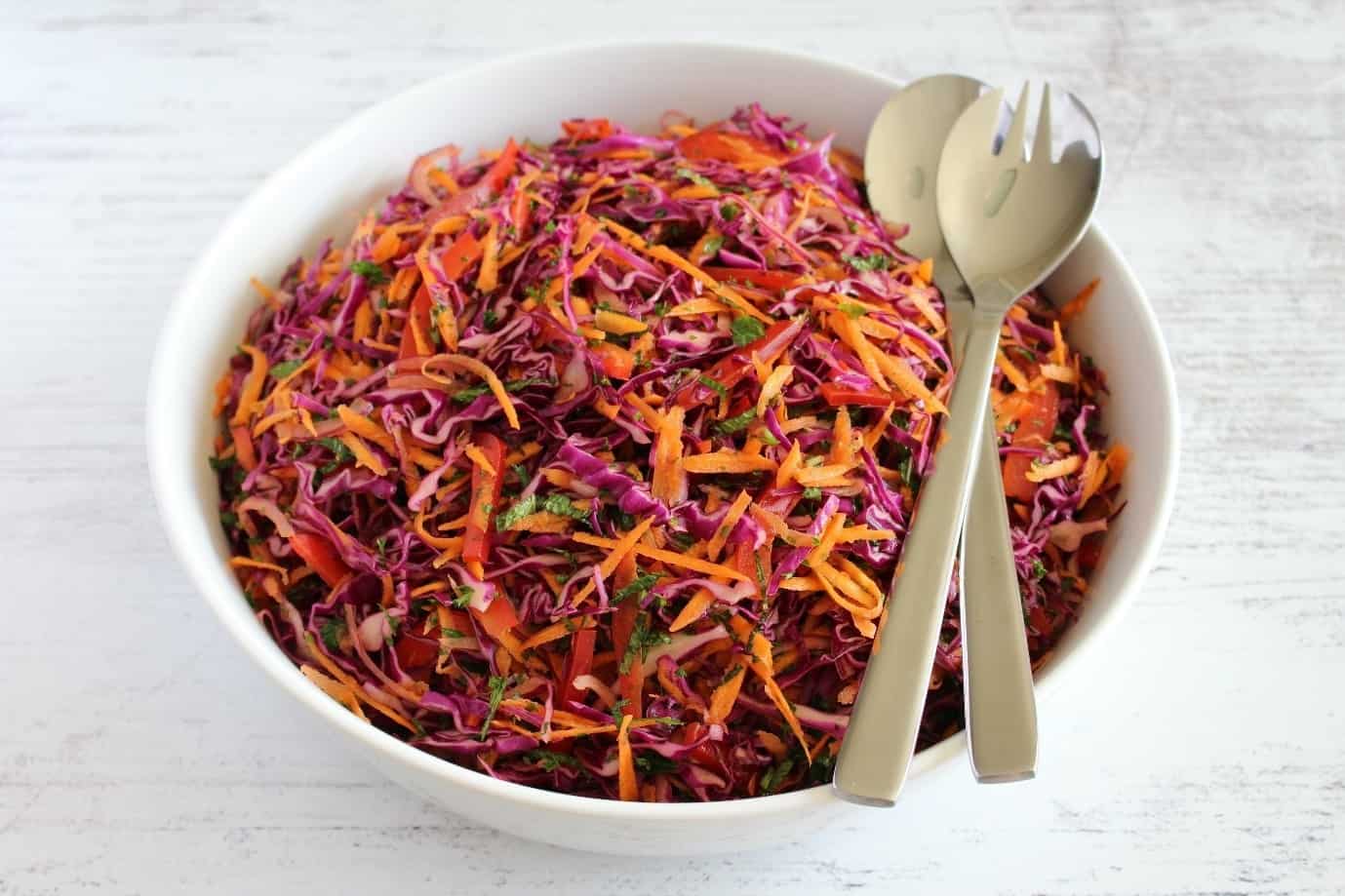 Coleslaw got a makeover and its looking and tasting better than ever. Plus it delivers on the nutrition front.
4
Serves
0
Serves of Fruit
(Per Serve)
1
Serves of Vegetables
(Per Serve)
INGREDIENTS:
250g red cabbage, finely shredded (approx. 2 cups)
1 medium carrot, grated
¼ small red onion, finely sliced
½ red capsicum, finely sliced
¼ cup mint leaves, finely chopped
¼ cup parsley leaves, finely chopped
1 ½ tablespoons lime juice
2 teaspoons extra virgin olive oil
1 teaspoon finely grated ginger
1 long red chilli, deseeded and finely chopped
METHOD:
Place the finely shredded cabbage, grated carrot, finely sliced red onion, finely sliced capsicum, finely chopped mint leaves and finely chopped parsley leaves in a large bowl.
To make the dressing, combine the lime juice, extra virgin olive oil, finely grated ginger and finely chopped red chilli in a small bowl.
Add the dressing to the vegetables and gently toss to combine.
RECIPE NOTES:
Adapt this recipe to suit your preferences or what you have available. For example, replace the red cabbage with green cabbage, or replace the mint and parsley leaves with another type of herb.
Serve with grilled meat, chicken or fish as well as a starchy carbohydrate such as boiled potatoes or sweet potatoes.
If possible, choose cabbage grown locally in the Darling Downs.
ACKNOWLEDGEMENT:
Recipe produced in conjunction with Nutrition Australia Qld.