Chocolate Peanut Butter Overnight Oats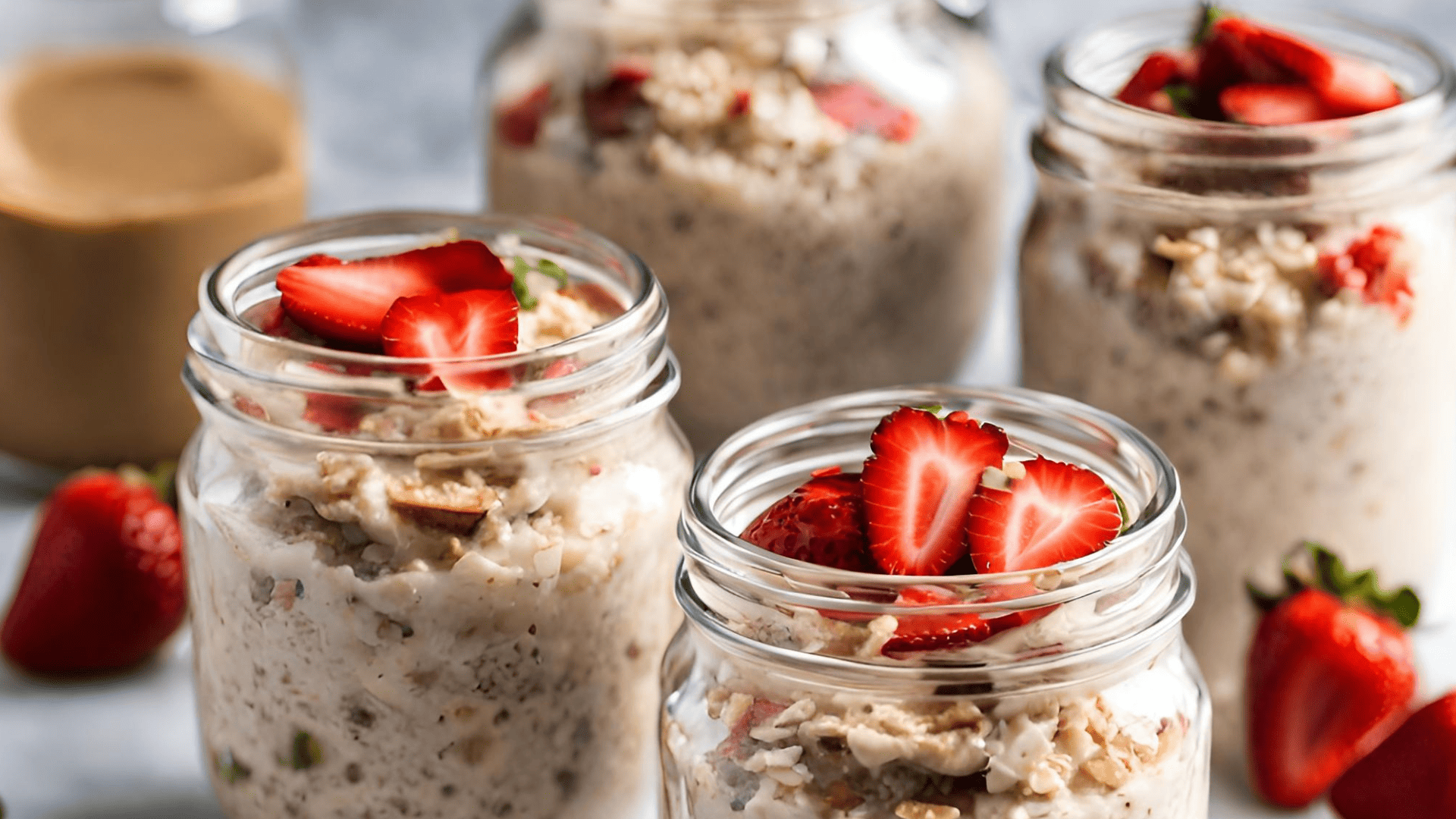 1
Serves
1
Serves of Fruit
(Per Serve)
0
Serves of Vegetables
(Per Serve)
INGREDIENTS:
½ cup mashed banana
½ cup rolled oats OR quinoa flakes for GF option
½ cup light milk or calcium-fortified plant-based milk
¼ cup light Greek yoghurt OR plain plant-based yoghurt
½ tbsp chia seeds
2 tspn cocoa powder
1 tbsp peanut butter with no added salt or sugar
½ cup chopped strawberries or raspberries
METHOD:
Add the mashed banana to your container or jar, along with the rolled oats, milk, yoghurt, chia seeds, and cocoa powder. Option to add protein powder if you have it.
Stir to combine.
Add the peanut butter and chopped strawberries or raspberries as your toppings.
Place in the fridge overnight or for at least 30 minutes.
RECIPE NOTES:
Start your day right with this simple, budget-friendly breakfast recipe. These overnight oats are packed with fibre, protein, and a serving of fruit makes them the perfect on-the-go meal. We recommend making multiple at a time to store in the fridge for the week.
Alternatives:
Enjoy it warm 
Heat up your oats in the morning for a warm breakfast, or
try blending the overnight oats, adding a few eggs and baking it in the oven for a tasty oat slice.
Switch up the flavours
Apple pie: swap out the banana, cocoa powder and peanut butter for grated apple, apple sauce and cinnamon or a mixed spice.
Carrot cake: swap out the cocoa powder and peanut butter for grated carrot, crushed walnuts, cinnamon or mixed spice and sultanas.