Chicken and Avocado Soft Tacos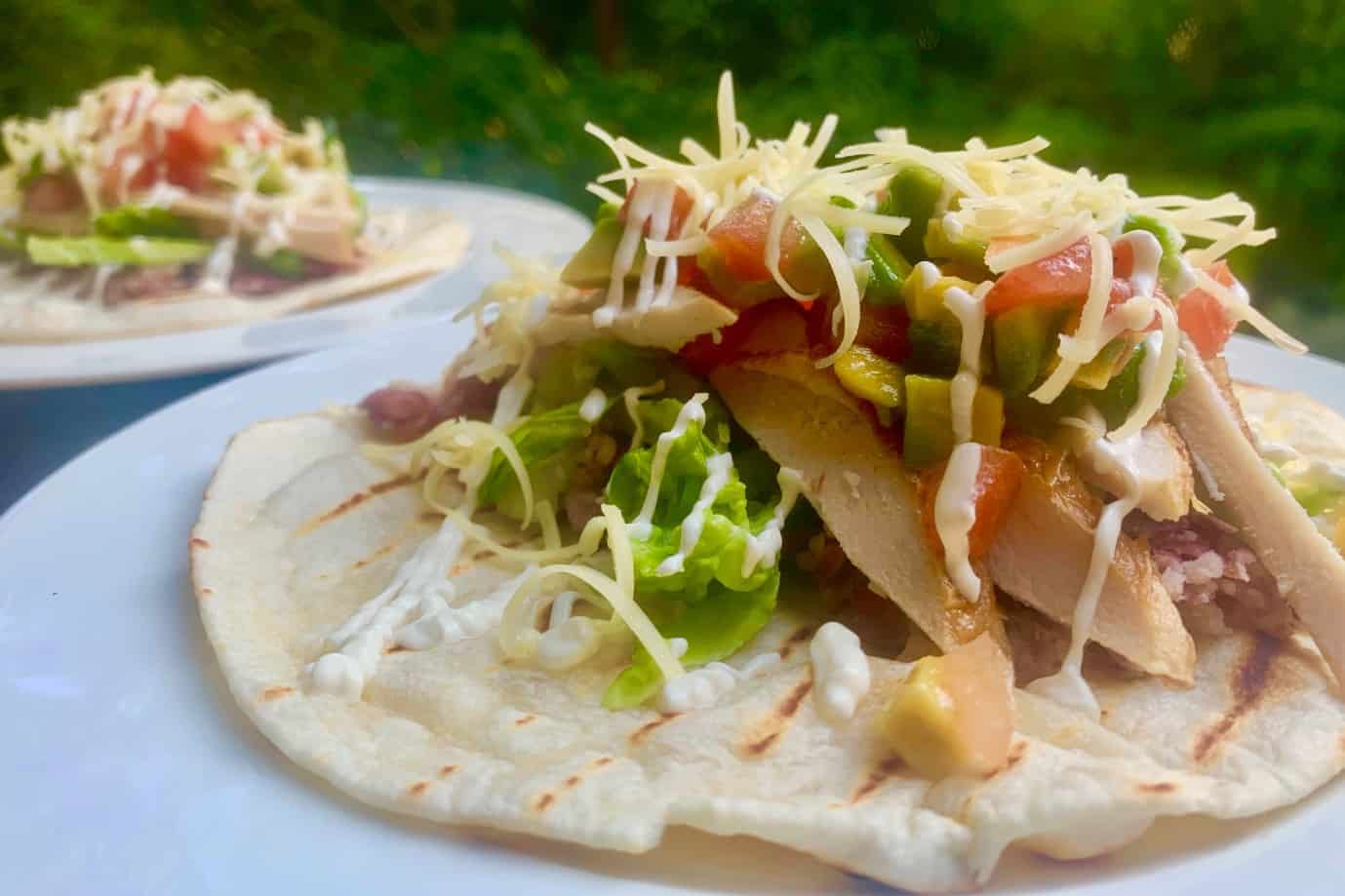 Created for the Healthy Kids Menu program for food venues, these tacos are versatile, yum and incorporate all five food groups. Consider halving the recipe ingredients for a smaller batch.
10
Serves
0
Serves of Fruit
(Per Serve)
1
Serves of Vegetables
(Per Serve)
INGREDIENTS:
20 x 15cm soft tortillas
500gm roasted, shredded chicken breast
1 x 400gm tin red kidney beans, drained, rinsed and crushed
1 baby cos lettuce, shredded
2 avocados, diced
4 roma tomatoes, diced
30ml lemon juice
15ml olive oil
½ tsp sea salt
100gm grated cheddar
100ml light sour cream
METHOD:
Wrap the tortillas in foil and warm in the oven or lightly grill them on a BBQ or grill pan before serving.
Gently mix together the diced avocado, tomato, lemon juice and olive oil and season with sea salt.
Lay out the tortillas and spread each with a heaped teaspoon of crushed beans, then a pinch of lettuce and chicken, a spoonful of the avocado and tomato salsa, a teaspoon of sour cream and a sprinkle of cheese.
Serve while the tortillas are still warm.
RECIPE NOTES:
Roasted, shredded chicken breast can be stored in an airtight container in the fridge for 1 -2 days or in the freezer for 3 – 4 months.
If possible, choose vegetables grown locally to you.
ACKNOWLEDGEMENT:
Created by Matt Golinski, celebrity chef and Health and Wellbeing Queensland's healthy food ambassador.