Cauliflower Fried Rice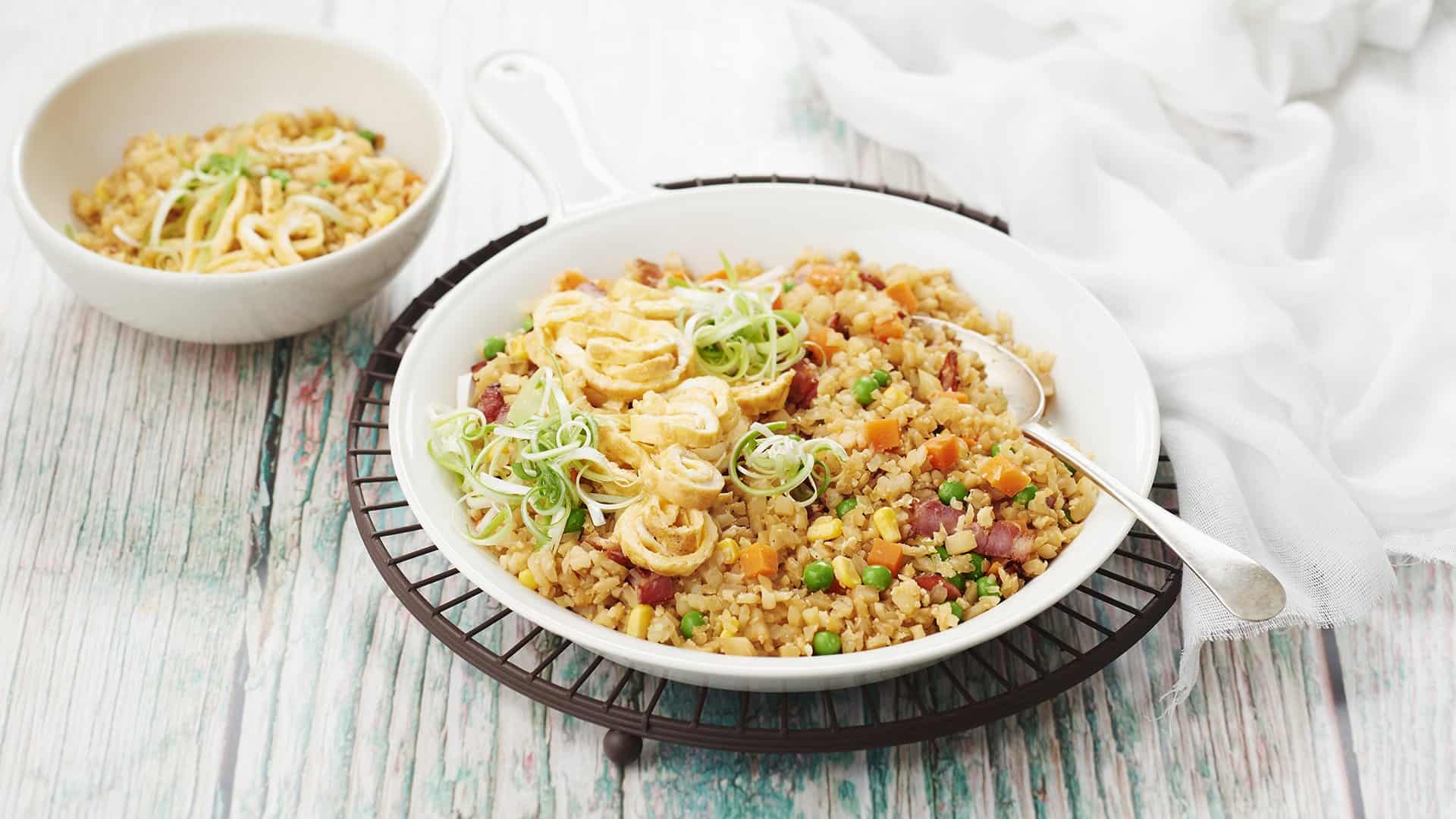 4
Serves
0
Serves of Fruit
(Per Serve)
2.5
Serves of Vegetables
(Per Serve)
INGREDIENTS:
2 tablespoons oil
2 eggs, lightly beaten
4 rashers bacon, chopped
1 onion, diced
1 clove garlic, crushed
500g frozen cauliflower veggie rice
1 cup frozen carrots, peas and corn
1.5 tablespoons light soy sauce
Spring onion curls, for garnish
METHOD:
Heat half the oil in a non stick wok over medium heat. Pour in eggs, swirl over the base to form a thin omelette and cook until just set. Remove from wok and set aside.
Increase heat to medium-high add remaining oil, sauté bacon and onion for 4-5 minutes or until lightly browned. Add garlic and continue to cook for a further minute. Add frozen veggie rice and frozen vegetables, stir fry for 6 minutes until softened. Remove from heat and stir through light soy sauce.
Roll up omelette and thinly slice. Serve cauliflower fried rice topped with egg. Garnish with spring onion and serve.
RECIPE NOTES:
Swap frozen vegetables for fresh options you have in the fridge.