Banana and Blueberry Loaf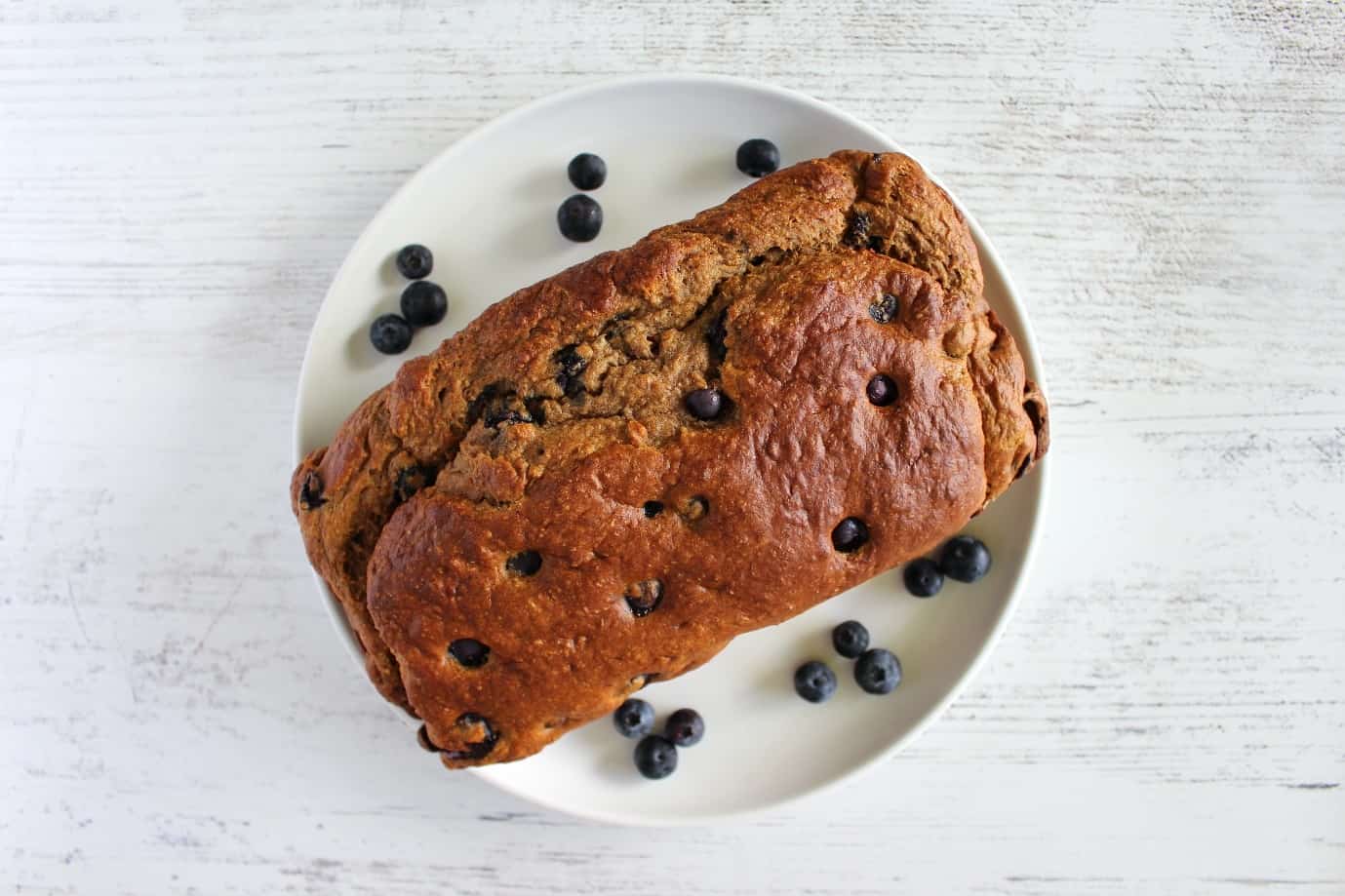 A delicious treat that's good for you? You bet. Tuck into this banana and blueberry loaf for a dose of healthy and happy.
12
Serves
0.5
Serves of Fruit
(Per Serve)
0
Serves of Vegetables
(Per Serve)
INGREDIENTS:
2 ¼ cups wholemeal self-raising flour
1 teaspoon bi-carb soda
1 tablespoon ground cinnamon
1 cup milk
¼ cup pure vegetable oil
2 eggs
2 teaspoons vanilla extract
4 medium ripe bananas, mashed
1 ½ cups blueberries, fresh or frozen
METHOD:
Preheat oven to 180°C. Line a large loaf tin with baking paper.
Combine the wholemeal self-raising flour, bi-carb soda and ground cinnamon in a large mixing bowl.
In a separate bowl, whisk together the milk, pure vegetable oil, eggs, vanilla extract and mashed bananas.
Add the wet ingredients to the dry ingredients and mix to combine. Gently fold in the blueberries.
Pour the mixture into the prepared loaf tin and lightly smooth the surface. Bake in the oven for approximately 1 hour or until a skewer comes out clean. Cool the loaf in the tin for approximately 5 – 10 minutes and then turn out onto a wire rack to cool.
RECIPE NOTES:
Store the loaf in an airtight container for up to 3 days or store slices of the loaf in the freezer for up to 1 month.
Mix up the berries used in this recipe to include what you have available and what's in season – fresh or frozen raspberries or diced strawberries would also work well.
This recipe could also be made into muffins – perfect for a snack on the go.
If possible, choose bananas grown locally in north Queensland.
ACKNOWLEDGEMENT:
Recipe produced in conjunction with Nutrition Australia Qld.