Shifting the dial for more equitable outcomes for Queenslanders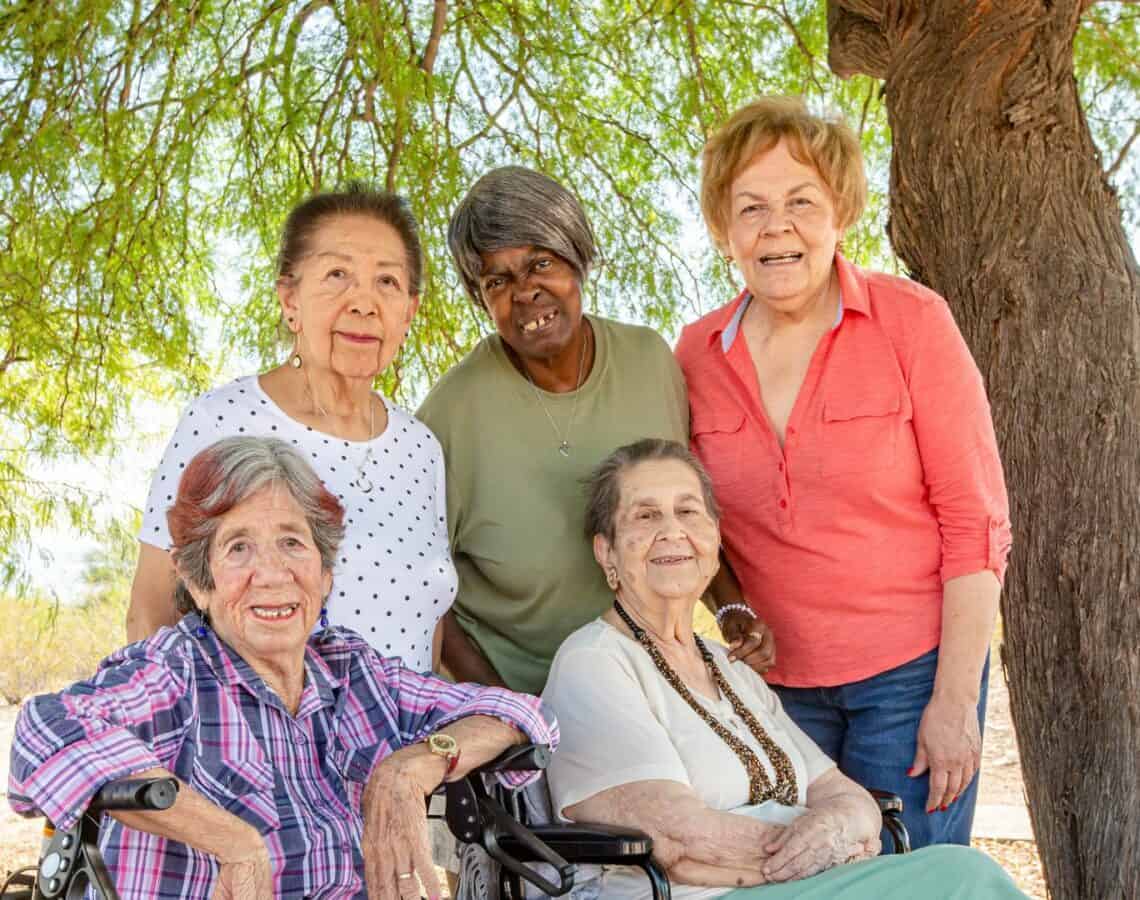 We're excited to be leading the collaboration across Queensland in co-developing a statewide Equity Framework to drive equitable health and social outcomes for Queenslanders.
Much work is underway in establishing Queensland's Equity Framework, and the first official meeting of Government agencies and Statutory Bodies occurred this month. With all Queensland Government Agencies invited, the appetite to work collaboratively to improve equitable outcomes is evident.
But first, why an Equity Framework?
We know that without equity for all, many health and social challenges simply cannot be addressed.
We know that two thirds of Queensland adults are living with overweight or obesity. We know that a person's environment, food security and the social factors that influence their behaviours—not eating well, not moving enough—leads to chronic disease. What amplifies these effects is the inequitable circumstances that cause people to experience wellbeing differently, which influences other complex problems such as homelessness, unemployment, adverse childhood experiences, or criminal behaviour.
It takes healthy individuals to make up healthy communities to produce healthy societies and economies. Yet, many of the factors that entrench inequity are beyond personal control and influence.
We know there are many instances of effective health and social services supporting people and their communities that have a focus on equity at their centre. With many of the levers available to support people to be healthy influenced at the system level—think education opportunities, adequate housing, stable employment and access to healthy food and drinks—what we want to mobilise is a joined-up, system-level approach to achieve equity for Queenslanders.
Action often translates into programs and services which sectors know and do well already. Although these help to reduce inequity (especially when co-designed and delivered proportionate to need) they often rely on the individual to take on skills and make individual changes—which they then take back into their same, influencing circumstances of disadvantage.
What this action-oriented Framework seeks to identify are high-impact areas of influence and entry points for action that will help drive improved practice, policy changes, and removal of systemic barriers that will shift social determinants. Through system transformation and improved coherence of action to break cycles of inequity there is potential to drive both social and economic benefits for the whole of the state.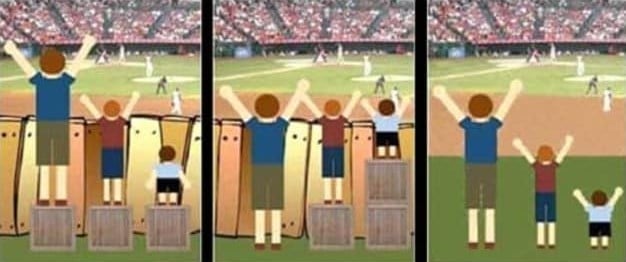 Remit of the Equity Framework Partnership Governance Groups
An Equity Framework for Queenslanders requires strong cross-sector understanding and support of an evidence- and community-informed policy, practice and investment mix.
Two partnership governance groups – cross government and community members with lived expertise – are integral to the development, integration and successful delivery of this statewide Framework, helping to:
empower agencies, sectors and communities to nudge their systems towards their goals in a way that reduces inequity
drive system change to remove systemic barriers that unequally distribute the poor social conditions that influence differences in life outcomes.
An action-oriented, evidence-informed Equity Framework
Across government and many organisations, we are all seeking the mix of policy, structural support, and universal and targeted services that work to make impact to improve our respective objectives.
A Queensland Equity Framework will have five key deliverables:
A conceptual framework: to plan collective action with identified leverage and entry points.
A package of mechanisms for change: example high-impact actions covering the full continuum of options, from macro-level policies and strategies, to programs and initiatives, to service-level improvements.
Equity assessment tools: a lot of what needs to be done is not new, complex or costly, yet tools to help guide equity decisions can help recalibrate current efforts and inform new ones.
Data intelligence: connecting equity-sensitive indicators with existing data sets to inform decisions, with potential to grow and gather momentum over time.
Partnership governance approach: to leverage system leadership and drive action across government, non-government, industry and on-the-ground organisations to bring together talent and experience for implementing multidisciplinary solutions.
Co-production and equity at the core
Great things happen when we work together, when many are involved, and we are all part of the solution. Co-production and more collaborative governance are necessary ingredients to more effective policy design, research translation and implementation. In partnering together—government, community, public, not-for-profit, non-government and private sectors—we can collectively help turn skills, will and resources into policy and action.
To be clear, addressing inequity within and across sectors should not mean huge new investments. This is about being smart and acting with precision. It's about re-designing what we have with equity at its centre, and working out the best policy, practice and investment mix that will make a difference to the right people, at the right time, in the right community.