Matt Golinski's Dried Apricot, Coconut and Sunflower Seed Balls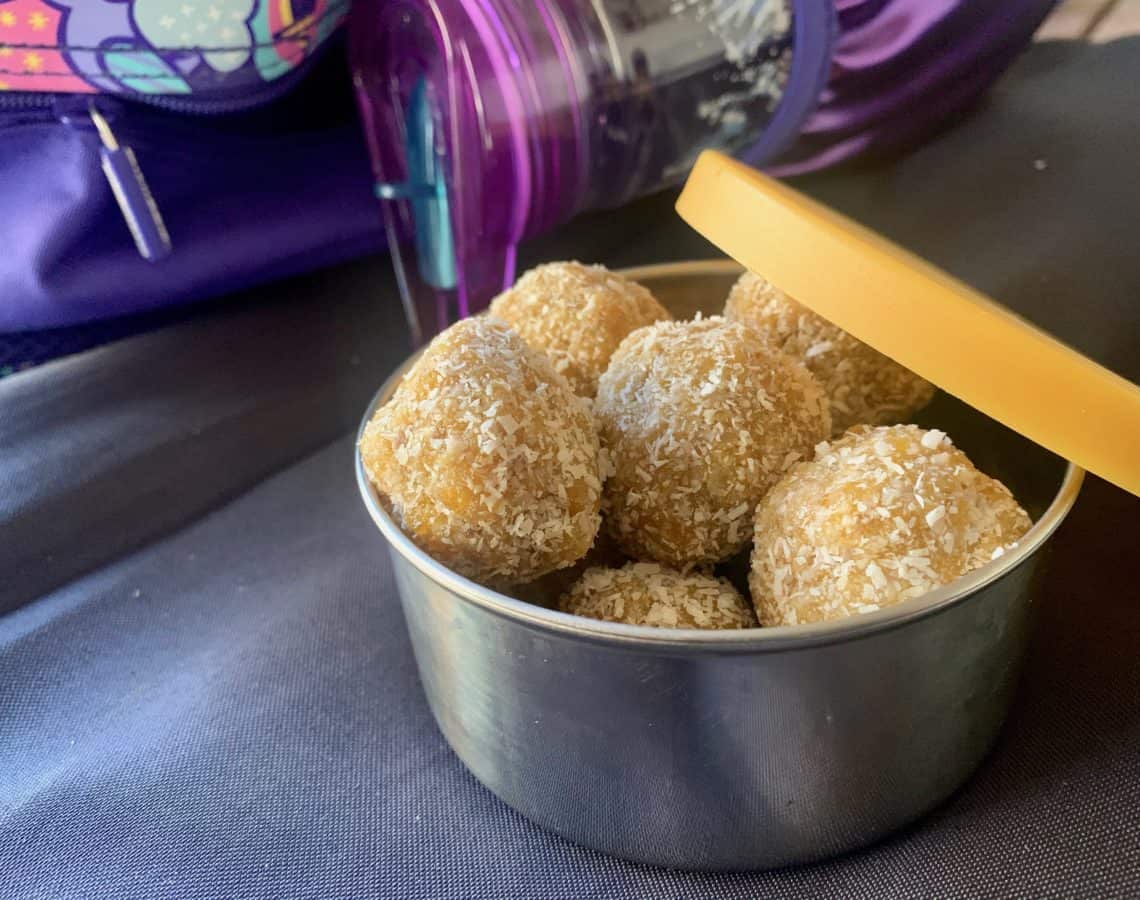 Makes 18 balls (1 ball per serve)
A sweet treat that packs an extra nutrition punch, with both coconut and sunflower seeds adding in some healthy fats, fibre and protein. Unlike the store-bought apricot balls ,these guys rely on the natural sweetness of the apricots alone, while delivering a good dose of fibre.
Ingredients
250 gm dried apricots
100 gm sunflower seeds
50 gm desiccated or shredded coconut
extra 30gm desiccated coconut for rolling
Method
• Place all ingredients except the extra coconut into the bowl of a food processor and blend until they all come together into a rough paste.
• Roll into 20 gm balls and toss in the extra coconut, pressing it firmly into them so it sticks.
• Store in an airtight container in the fridge for up to two weeks or freeze for up to 12 months!
Nutritional Information
Per serve (based on 1 serve): 379kj energy, 5.7g fat (2.8g saturated fat), 2.2g protein and 2.4g fibre.
Recipe created by Matt Golinski, Health and Wellbeing Queensland Ambassador.